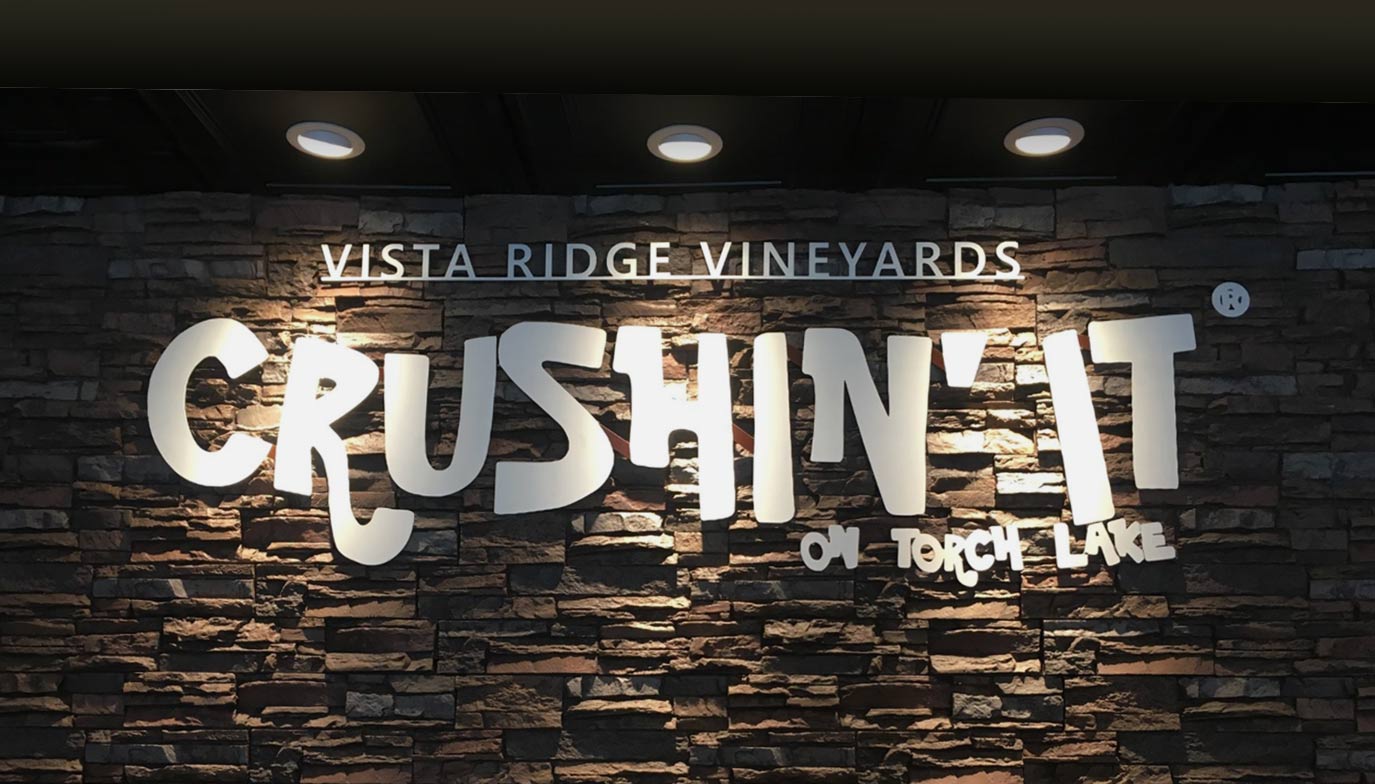 Visit Us in the vibrant town of Alden
Crushin' It is an attitude – it's fun, friends, wine, cheese, and charcuterie served in a fresh and playful atmosphere.
Vista Ridge Vineyard is near shops, ice cream, and other family activities in the quaint town of Alden near the shores of Torch Lake. Ice cream and coffee are nearby, so everyone has something to eat and drink!
Travelers from all over are raving about the fun they're having at Vista Ridge Vineyards. Our deck and tasting room can accommodate large or intimate groups.
We're just a short stroll from the Alden Harbor on beautiful Torch Lake, so motor up, tie off, and come for a good time! 
Vista Ridge Vineyards
Get Directions
9104 Helena Rd
Alden, MI 49612
Open 11 am to 6 pm Monday through Saturday, and Noon to 5 pm on Sundays
(231) 331-5511